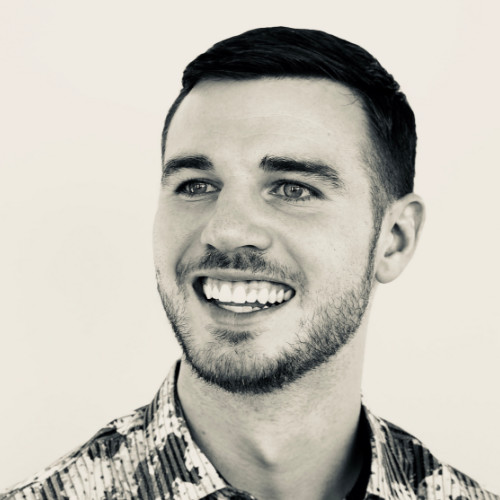 Fetch Rewards founder and CEO Wes Schroll says the company's rapid growth last year was driven organically through referrals and social engagement.
The Madison-based software startup with a shopping rewards program was ranked 68th in the nation for revenue growth last year on the Inc. 5000 list, the second-highest of any Wisconsin company. Fetch boasted 4,323 percent revenue growth, reaching $9 million in 2018.
But Schroll's not resting on his laurels, noting in a recent interview the ranking just shows him there's more room to grow.
"So we've still got our work cut out for us," he told WisBusiness.com.
In 2017, he says company leaders were still trying to determine if their platform would be useful to customers, and if the brands they represent would find value in the rewards program. Coming out of that year, he says "it was a resounding yes on both fronts."
Starting last year, he said the company truly began to "hit its stride" in the market, with the majority of users on the platform still coming from organic channels with little cost of acquisition.
"That leads to very quick growth," he said.
Users of the Fetch app can scan their receipts whenever they shop for groceries, earning points by purchasing products from specific brands. They can then redeem their points for gift cards from a broad range of retailers and other businesses.
The app currently has about 1.2 million active users, and continues to add brands on a monthly basis, Schroll said. About 240 brands are on the app, and he expects that to reach 300 by the end of the year.
Schroll said he's always looking for ways to lean into the organic growth process. That includes a referral program that rewards users for bringing their friends and family onto the platform, as well as developing the company's brand, with a focus on the team behind the business.
"We find ways to make ourselves approachable and human, so consumers and users know who we are," he said. "That transparency is something they appreciate. It gives them more angles to talk about it — not just the savings, but who the company is."
Another focus for the Fetch team is facilitating relationships between consumers and their preferred brands. He says the app can be used as a sort of proving ground for new packaging, offers and products before the brands launch them in the broader market. Customers get early access to certain products and offerings, and the brands get specific feedback from the consumers they're targeting.
"It's more than someone they can just reward for loyalty," Schroll said. "It's real-time intel gathering."
Looking forward, Schroll says he plans to "double down on the team and the infrastructure around the team" in order to keep growing the company.
"It's important to have happy, motivated employees that are tied to the vision and mission," he said.
The Fetch team has grown from around 60 employees in summer 2018 to about 115 currently, including a team in India. The company has offices in Madison, Chicago and New York, and plans to open another in San Francisco by year's end.
Listen to a previous podcast with Schroll: http://www.wisbusiness.com/2018/wisbusiness-the-podcast-with-wes-schroll-founder-and-ceo-of-fetch-rewards/
And see a recent story on the fastest-growing Wisconsin company of 2018: http://www.wisbusiness.com/2019/swanleap-near-top-of-fastest-growing-companies-list/
–By Alex Moe
WisBusiness.com