Current Portfolio Companies

Agricycle's mission is to eliminate extreme rural poverty by reducing food loss and empowering rural women smallholders through market-based solutions. As a vertically integrated portfolio of ethically sourced and upcycled CPG brands, Agricycle manufactures and sells food-grade, zero-electricity passive solar dehydrators to preserve natural fruit abundances from remote communities in Sub-Saharan Africa, Latin American and the Caribbean. Agricycle has three brands: The Jali Fruit Co., Tropicoal Ignition and What the Fruit?!
AIQ Solutions has a software-as-a-service platform that helps improve the treatment of complex diseases, such as metastatic cancer, leading to better patient outcomes and reduced treatment costs. The software uses artificial intelligence and other advanced analytics to automatically detect disease from PET/CT scans and precisely measure response to treatment for each individual lesion, which is not possible with existing technology.
AKRU's commercial real estate investment platform uses blockchain technology to create a secure and intuitive marketplace. AKRU offers investors the opportunity for fractionalized ownership for as low as $1,000 in the form of security tokens. AKRU's technology enables instantaneous transactions to be recorded on an immutable ledger, building investor trust. Tokenization shortens the transaction cycle and is able to compress the closing and settlement period of assets to mere seconds – making the world's largest investment class more accessible and liquid for investors.
Atterx (formerly ConjuGon) is developing fundamentally new therapeutics to combat the growing epidemic of antibiotic-resistant bacteria. Antibiotic resistance is a medical crisis, globally responsible for hundreds of thousands of deaths each year. Atterx's core technology is a new way to kill unwanted and even multi-drug resistant bacteria. Atterx's pipeline includes products for the treatment of wound infections and catheter-associated urinary tract infections.
Aver Informatics is a Green Bay, WI based company that provides web-based collaborative data exploration software to the healthcare market that enables improved payment and clinical outcomes for healthcare payers and providers. Their software, Bloom, offers the unique ability to seamlessly link administrative claim data, clinical, pharmacy, encounter, or data from any other source, and equips everyday users with an intuitive visual interface to query massive data sets with ease. Aver actively contributes to healthcare reform by empowering organizations to tie cost and quality outcomes together that drive increased efficiency in healthcare delivery.
Beereaders redefines possibilities for Spanish-speaking K-12 students by advancing their reading comprehension skills. Beereaders digital platform is a supplemental program that promotes literacy skills using adaptive learning in a game-like environment with a potential market of 100m students worldwide.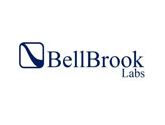 BellBrook Labs, LLC develops detection reagents and microfluidic devices that accelerate the discovery of more effective therapies for cancer and other debilitating diseases. Transcreener is a patented high throughput screening assay platform used to identify inhibitors for kinases and other types of protein drug targets. The iuvo Microconduit Array technology is a line of unique microscale devices for miniaturization and automation of advanced cell models that are more representative of human physiology.

BioIonix manufactures industrial electrochemical liquid disinfection systems that solve serious customer problems that other methods and technologies cannot. BioIonixs current market focus is on food safety and water reuse applications.

BUNDLAR has created an accessible web platform to create and publish augmented reality ("AR") experiences on mobile apps, websites, and AR glasses. BUNDLAR's solution is to build and edit AR experiences within an accessible web platform and then instantly publish them to any supported mobile device on iOS or Android, with no coding required.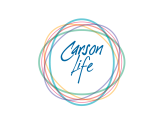 Carson Life provides premium, all natural health and beauty products targeting the Hispanic market. Currently, they offer six beauty products, four haircare products, ten health products and ten sports nutrition products. All products are manufactured in FDA-registered and compliant facilities.
C. Light is a neurotech and AI company using the most accurate commercially-available eye tracker (by 120X+) to better understand your brain, starting with multiple sclerosis. In the future, we plan to fundamentally shape treatments for Alzheimer's, Parkinson's, ALS, and concussions.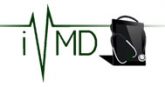 Digital Intern – iVMD is a Madison-based company that seeks to improve patient care through standardization of best practices, reduce healthcare costs, and increase efficiency through their product, the Digital Intern. The first of several applications manages the care of organ donors, increases the number of organs successfully donated per donor, and cuts costs by decreasing physician billing time.

DropCap is an online rights management platform that curates and auto-pitches book titles to buyer, provides end-to-end management of licenses, and provides marketing engagement reports for clients. The Company is also a full-service rights agency, maintaining worldwide buyer relationships and provide representation and contract negotiation. DropCap also provides an online marketplace, with custom "rights-focused" book listings for authors, along with book data insights and title discovery.

AI and Machine Learning for repetitive healthcare data analytics.

Fetch Rewards makes it easy to save on your every day grocery purchases by removing the limitations of other apps. No store limitations, no having to clip special offers, no worrying about missing out on savings. All you need to do is snap a picture of your receipt and points will be put into your account. It is that easy.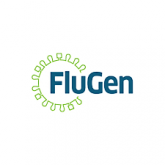 FluGen is dedicated to improving public health by developing a vaccine that can prevent disease caused by all forms of the deadly influenza virus. We are fighting a virus that mutates quickly and results in over 200,000 hospitalizations and up to 36,000 deaths each year in the U.S. alone. Worldwide, influenza causes 250,000 to 300,000 deaths every year. Based in Madison, Wisconsin, FluGen is developing RedeeFlu™, an influenza vaccine that is poised to enter human trials. We are committed to forging a new and more effective weapon in the fight against influenza.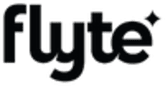 Pelvital USA, Inc. makes a medical device called Flyte that provides simple, effective bladder leak treatment for stress urinary incontinence (SUI) in women through a five minutes per day, six-week program. Flyte is the first and only product to apply the proven modality of mechanotherapy, via a device, to the pelvic floor.

Forward Health Group is a health care IT company founded in 2009 and based in Madison. Using their "Population Manager" platform, FHG harvests fragmented clinical and administrative health care data, stored in multiple and different IT platforms (many EPIC installed systems), and turns it into actionable information that can be used by physicians, administrators, and other subscribers to drive improved quality and lower costs in healthcare.
Frontdesk, Inc. is a leading tech-enabled short-term rental hospitality brand, and is the #1 fastest-growing travel company on the Inc. 5000 list. The Company has blended the best parts of hotels with the advantages of short-term rentals, all supported by Frontdesk's proprietary technology platform, Levr.
gener8tor is a nationally ranked accelerator that invests in high-growth startups, including software, IT, web, SaaS, life science, medtech, e-commerce and hardware. Accepted startups receive $100K and 12 weeks of mentorship-driven programming. gener8tor is a proud member of the Global Accelerator Network (GAN) and is sponsored by American Family Insurance.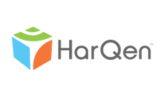 HarQen has designed a digital interview software platform with the flexibility to optimize diverse recruitment processes for organizations of all shapes and sizes. HarQen's technology is SaaS, which means it's easily accessible to recruiters anytime, anywhere. Candidates can also connect anytime, anywhere with HarQen's iOS and Android apps.
Hummingbird Healthcare, Inc. is a health technology services company aiming to improve healthcare by better leveraging existing technology. The Company aims to modernize the patient experience by creating a scalable managed service and infrastructure platform, including Epic, that will support health system customers across the United States.
ImageMover offers a secure and easy way to transfer medical images to a health system's EHR and PACS/VNA. The suite of products streamlines point of care imaging workflows and transforms enterprise imaging to improve the quality and cost of care while optimizing patient and provider experience. Integrated with both the EMR and the VNA/PACs, ImageMover measurably improves efficiency, increases revenue capture, and drives HIPAA compliance.
Imbed Biosciences Inc. is a tissue engineering company commercializing advanced materials for soft-tissue repair.  MicroLyte® Ag is a bioresorbable matrix that provides a template for cells to migrate onto, and simultaneously kills bacteria hiding in deep crevices.

Immuto Scientific, Inc.is CRO that specializes in protein characterization services for the pharma industry. The Company utilizes its patented technology to provide fast, high-resolution structural characterization of therapeutic proteins and antibodies in their native form to accelerate the lead validation process of drug development. Immuto's process takes 1-3 weeks to perform, compared to 6-12 months using current technology.


Invenra has invented and developed a new screening platform PureProPep (P3) that enables unprecedented discovery opportunities in this space. The P3 Technology enables scientists to create and screen large, high-value, libraries against the cell-based phenotype assays preferred by pharmaceutical companies.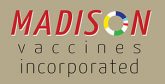 Madison Vaccines, Inc. (MVI) is a therapeutic vaccine development company. It is focused on treatments for early intervention in prostate cancer. In the US, there are 240,000 new cases of prostate cancer annually, 80,000 recurrences and 30,000 deaths. MVI has three assets: two vaccines and a companion diagnostic test. The vaccines will be targeted to patients who have been treated by surgery or radiation, and whose PSA levels begin to rise again indicating that cancer cells are still present.
Midwest Games is a video game publisher focused on creating opportunities for the abundant talent across the Midwest and other underrepresented regions. As our games succeed, we bring new underrepresented voices to market, support overlooked developers, and build local industry. Midwest Games is led by industry veterans, headquartered in Green Bay, WI.
MOMI's mission is to make life better for moms and babies with revolutionary products that replicate natural nursing.  MOMI's "bottle that works like a mom" allows the baby to control the flow of milk by compression with the tongue, to reduce bottle refusal, regurgitation, and overfeeding.  The company's "breast pump that works like a baby" is the only pump that uses both positive AND negative pressure to extract milk, replicating the action of a baby's tongue, to reduce pain and swelling.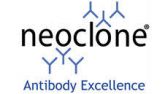 NeoClone, LLC excels in the production of monoclonal antibodies. Using its proprietary retroviral approach in the development process, NeoClone can produce high affinity antibodies in significantly less time and at a dramatically lower cost than the rest of the industry. NeoClone is currently servicing the reagent and diagnostic markets and is enhancing its proprietary process to provide services to the therapeutic market.
Nurse Disrupted, Inc. provides an all-in-one telehealth kiosk solution called the "Care Station". The Care Station is a ready-made telehealth solution designed for Virtual Nursing telehealth in hospitals and underserved community sites such as homeless shelters. The Company's goal is to continue to expand nationally to underserved community sites to expand healthcare access, and they are now implementing their solution in hospitals to address the nursing staffing shortage.
OnLume is a Madison, WI based medical device S-corporation focused on providing a best-in-class fluorescence image-guided surgery (FIGS) platform, with intraoperative applications in perfusion imaging in reconstructive and burn surgery, cancer margin imaging, and nerve avoidance. Enabled by exclusively licensed technology and a team of experts in medical device commercialization and imaging, OnLume is uniquely positioned to address the rapidly growing market of FIGS.

OptiMine is a cloud-based marketing measurement and optimization solution that helps brands measure the contributions of their digital and traditional marketing on both online and offline outcomes. Brands use OptiMine's AI-driven media planning and budget optimization tools to identify the highest impact marketing budget allocations to drive revenue growth, cost efficiency and overall performance lift.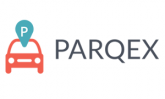 ParqEx's marketplace enables non-commercial parking owners (e.g. residential, non-profit and business parking spots) to rent their underutilized parking spots to drivers on an hourly, daily, weekly or monthly basis. For parking spots secured behind gates/garage doors, ParqEx's proprietary Access+ technology lets owners grant controlled access to their secured parking spots through the convenience of the ParqEx app.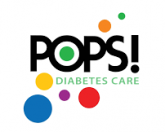 POPS! Diabetes Care has developed a 3-part platform for diabetes management.  A one-step blood test result in a fully integrated meter that is smaller than your phone, which let's you check your sugar anytime, anywhere.  An app that delivers personalized daily coaching in a non-judgmental way through algorithms.  And connectivity that provides immediate family and/or physician notification and sharing options. Our system allows you to fully manage your own condition, on your own terms, with something you use every day, your phone.
Prism is revolutionizing how live music events are managed.  Prism was founded by venue managers, promoters and artist reps committed to simplifying the complex process of booking shows, managing rooms, and routing tours through music promoter software.

Pyran, Inc. has discovered, developed, and patented a novel renewable replacement for an oil-based product called 1,5-PDO ("PDO") that is found in many paints, nylons, coatings, and plastics. Products made from PDO can be found in many everyday items, and currently all PDO is made from oil. Pyran's breakthrough is to make PDO using plant-based materials, at a lower cost than is currently available using traditional methods. 

SHINE Medical Technologies is dedicated to being the world leader in safe, clean, affordable production of medical tracers and cancer treatment elements. At SHINE, our highest priority is delivering a highly reliable, high-quality supply of the medical ingredients required by nearly 100,000 patients each day which are the backbone of over thirty medical procedures primarily used to detect and treat heart disease and cancer. By working around the clock, our goal is to ensure that medical tracers are there when patients need them most.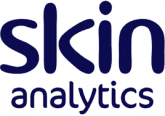 Skin Analytics (SA), Ltd. (a UK company) is developing a high performance photo lens (attaches to smart phone) with cross polarized light filter and algorithms to more accurately screen for the skin cancer, melanoma.  The product is a tool for primary care physicians, dermatologists and patients to use.

Stemina Biomarker Discovery has pioneered building human cellular models for toxicity screening of drug candidates, chemical compounds, and cosmetic and tobacco ingredients. Our in vitro toxicity assays offer an alternative to animal tests that are highly predictive of human response using human cell-based endpoints and very little test compound. These assays can provide data in only a few weeks at a fraction of the cost of animal testing.
Transportant provides on-bus WiFi, cameras with live streaming video and audio, GPS location tracing and guidance for drivers, mobile apps for parents and students, and a co-pilot for drivers into a simple integrated package.

Vinvesto, Inc. allows investors to buy shares in collections of fine wine and spirits. Vint creates a "collection" of fine wines and then creates an LLC that has ownership of every bottle in the collection. When an investor purchases a share in the collection, the investors is now a part-owner of a collection of fine wine. As an owner of a collection, the investor is entitled to returns generated from the asset. Each collection is SEC registered, and the wine and spirits are stored in insured and climate-controlled warehouses.

Zurex Pharma, Inc. is a specialty pharma and medical technology company with a novel antimicrobial technology platform. The company's mission is to develop and commercialize a portfolio of new antimicrobial products designed to prevent healthcare acquired infections with a focus on surgical site wounds and catheter-related infections.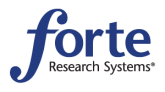 Forte Research Systems, formerly PercipEnz Technologies, Inc. (name change announced WiSJ Sept. 29, 2010). Founded in 2000 and headquartered in Madison, Wisconsin, Forte Research Systems develops and markets proprietary, enterprise-class clinical and translational research management systems for academic research organizations. By adopting a highly collaborative product development process, Forte gathers, distills and fine-tunes the best ideas from world-class research institutions to deliver solutions addressing key operational challenges. Forte was purchased by Primus Capital in April 2015.

Cellectar, Inc closed a reverse merger with the publicly-owned Novelos Therapeutics , Inc. (NVLT) (Press Release April 11, 2011) and will assume the Novelos name. Headquarters will remain in Madison, WI. Novelos will continue to develop Cellectars three novel cancer-targeted compounds designated HOT, COLD and LIGHT which are selectively taken up and retained in cancer cells, including cancer stem cells.
Curate's AI-based software scans through all public municipality meeting minutes and agendas to pinpoint relevant discussions for businesses and associations. Curate is an essential tool to find early intelligence on private construction activity and future ordinances.
Curate was acquired by Fiscal Note, Inc. (NOTE) in 2021.

Health eFilings is a Certified EHR Technology committed to delivering innovative cloud-based technology that ensures healthcare organizations successfully transition from a volume to value based care model.  The company's software enables providers to effectively leverage the data in their EHR to improve the quality of patient care and lower costs.  The Company's enterprise solution allows healthcare organizations to effectively manage and analyze data for population health management initiatives and easily comply with complex CMS programs such as MIPS, CPC+ and ACO reporting.
Health eFilings exited in 2022.
Hopster provides printable coupons on favorite household brands and allows the consumer to customize their experience. Using social influence, brand sharing and engagement, and purchase loyalty, the consumer can save more on everyday purchases, while providing the brand with valuable marketing data at the same time. Hopster was purchased by Inmar, Inc., a coupon processor.

MyAlerts has built the premier E-Commerce Customer Engagement Platform allowing its customers to create individualized engagement events with their consumers. MyAlerts monitors sites, pages, and searches to alert consumers when desired criteria are met. The Company serves 30+ customers and their 8,000,000+ consumers creating 80,000,000+ individualized engagement events annually. MyAlerts was acquired by ESW Capital in June, 2018.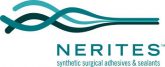 Nerites Corporation was acquired January 31, 2011 by Kensey Nash Corp. of Exton, PA (Journal-Sentinel Online 1/31/11) for $20 million in cash. Nerites is developing novel medical devices based on technology derived from mussels from the ocean that are breakthroughs in providing new options for tissue repair and device coatings.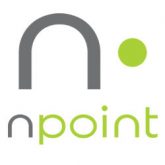 nPoint, Inc. designs and manufactures piezo flexure stages and nanopositioning electronics for OEM, industry and research.  nPoint The Company was acquired on December 31, 2019 by Motion Solutions (Bearing Engineers, Inc.).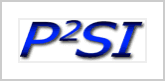 Performance Polymer Solutions Inc. (P2SI) was founded in 2002 to develop and commercialize high performance polymer products used primarily in aerospace and defense markets. Since its inception P2SI has successfully launched a variety of new products, including polyimides for advanced composites, fiber sizings, thermally stable adhesives, preceramic polymers, and carbon nanofiber treated yarns and textiles.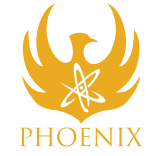 Phoenix has designed and manufactured the World's strongest commercial neutron generators. Phoenix's commitment to commercializing nuclear technologies for practical applications has inspired our long-term goal of producing clean, fusion energy. Our achievements have enabled Phoenix to market our technologies across a variety of applications within medicine, defense, and energy sectors.
Phoenix exited through a merger with SHINE Technologies (Illuminated Holdings) in 2021.

Pinpoint Software, Inc. is focused on providing software solutions that help drive operational efficiency and execution for grocers, retailers, and healthcare.
Pinpoint was acquired by Applied Data Corporation Holdings, LLC in 2021.

Silatronix is commercializing a new class of patented materials based on organosilicon (OS) compounds for use in energy storage devices, especially electrolytes for lithium-ion (Li-ion) batteries. Silatronix's compounds offer cell manufacturers the ability to create batteries that are safer (current generation Li-ion batteries readily combust – see recent Boeing 787 and Tesla battery fires), offer higher capacity (17-32% energy increase from increasing charge voltage from 4.2V to 4.4V or 4.6V), and a larger number of cycle lives before battery performance begins to degrade. Silatronix's OS material can be used in consumer electronics, the automotive industry, and in military applications.

Stratatech Corporation is a regenerative medicine company focused on the commercialization of unique, proprietary skin substitute products for therapeutic and research uses. The company was founded in 2000 to commercialize an extraordinary discovery made at the University of Wisconsin-Madison. Stratatech was acquired by Mallinckrodt, a U.K. pharmaceutical firm, in 2016.

TermSync uses a Software-as-a-Service platform for an Accounts Receivable automation platform that helps companies improve customer relations, reduce processing costs, and get paid faster. TermSync was purchased by Esker, a document process automator.