Mission
WIP contributes to our region's entrepreneurial economy by making seed- and early-stage investments in a wide variety of industries and disciplines.
Key Statistics:
Founded in 2000 by Dick Leazer and Terry Sivesind
Over 100 Angel Investors with vast industry expertise
Investments in more than 75 companies, including over 40 current investments
$3.5 – $4.0 Million invested annually in the past 5 years
Evaluated thousands of startup companies
Consistently one of the top 10 most active angel groups nationally (Halo Report)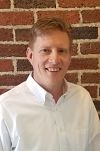 Brad Bodden
Co-Manager
Brad Bodden had a 28 year insurance industry career at American Family working in claims, sales training, and life insurance and built a growing agency in commercial, property, casualty and life insurance retiring at the end of 2019.  Brad became an active Wisconsin Investment Partners investor in 2015 and joined the co-manager team in 2020. He is active in the Nakoma community working with Thoreau Elementary School and Madison Public Schools on several non-profit initiatives.  Brad earned his Bachelor's degree from UW Eau Claire and Master's in Finance from UW-Whitewater. He was an active volunteer firefighter and EMT for 25 years and grew up on a farm in rural Theresa, WI.
Andrea Dlugos
Co-Manager
Andrea is an operations professional with a diverse business background. She has a proven record of leading and implementing quality and process improvement initiatives focused on achieving key performance measures for growth, ROI and customer satisfaction. Specialties: Project management, vendor management, pricing, business analysis, financial analysis, business intelligence.

Matt Kelly
Co-Manager
Matt joined WIP in 2012 and has been an active member and consultant for the past several years. He became a co-manager as of 2017. Matt brings four years of experience as a major project finance attorney at Milbank, Tweed, Hadley & McCloy, LLP, one of the world's leading law firms. He graduated cum laude from American University, Washington College of Law, where he served as Senior Note & Comment Editor on the Social Policy law journal. In addition to his law degree, Matt has a B.S. in Biochemistry and History from the University of Wisconsin-Madison. Matt is active in the angel and venture capital communities. He acts as a mentor for gener8tor companies, is a member of 30Ventures' Investment Advisory Board, and has served as a judge for the Governor's Business Plan competition. Matt currently serves as board observer for Swallow Solutions, LLC and SimpleMachines, Inc., a co-board observer for Silatronix, Inc., and Madison Vaccines Inc., and serves as company secretary for Phoenix and Swallow Solutions, LLC. Matt is an inactive member of the Wisconsin bar.
Michael Thorson
Co-Manager
Mike joined WIP in 2011 and became a co-manager in 2014. He is a Co-founder and Managing Director of Inventure Capital, a multi-strategy investment firm started in 2010 and based in Madison, WI. Prior to this, Mike was the Head of European Rates, Currencies and Commodities at Bank of America from 2007-2010, and President of Banc of America Securities – Japan in Tokyo from 2002-2007. He also held senior positions at Soros Funds Limited and Bankers Trust Company spanning a 16 year career in finance. Mike graduated in 1990 with a BS in Economics and a concentration in Electrical Engineering from the United States Military Academy at West Point, NY, where he was the Deputy Brigade Commander and a starting cornerback on the Army Football team. He earned his Master's Degree from Brasenose College, Oxford University as a Marshall Scholar in 1992, and then served as a Lieutenant of Infantry in the US Army. Mike is a native of Onalaska, WI.

Bob Wood
Co-Manager
Active with Wisconsin Investment Partners since inception. Background includes the start-up through sale of Space-Metrics, LLC, a manufacturing firm specializing in commercial and residential cabinetry, store fixtures, and office furniture. Prior experience includes involvement in the start-up of American Players Theatre (Spring Green, Wisconsin). On-going interests in urban re-development including the mixed-use projects 'Capitol Point' and 'Nolen Shore' in central Madison.
Advisory Board/Emeritus Co-Managers
John Bodilly, CPA
Now retired as managing partner of KMA Bodilly CPAs (formerly Bodilly CPAs & Consultants LLP), John had been a practicing public accounting since 1977. He specialized in providing complete financial and tax consulting services to small business, partnerships and corporations. This included minimizing income taxes, identifying additional tax deductions, selecting the best choice of entity to operate in, reducing self-employment taxes, selecting the appropriate retirement plan, dealing with IRS, improving the profits of your business, improving the cash flow of your business, strategic planning, determining the value of your business, cost benefit analysis and assistance in obtaining loans. John received his Bachelor of Business Administration degree in accounting from the University of Wisconsin. John is a member of the AICPA and the WICPA.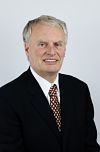 Mark Duerst
Mark Duerst is a retired Sales/Marketing executive that previously served as a WIP co-manager and has been involved in angel investing since 2001.  He has 30 years of experience in senior management positions including 23 years as Sr. Vice President for Hologic, a NASDAQ listed healthcare company that is an industry leader in medical equipment, imaging and laboratory diagnostics for women. His previous work experience also includes founding sales / marketing efforts at GE-LUNAR and working with computer accounting software, test equipment, medical disposables, hearing implants, radiology equipment, biomarkers and pharmaceuticals. Mark has served as a corporate advisor and as an industrial committee representative for several medical societies. He presently holds a Board positions with Physicians Compass and with Standard Imaging.  Mark graduated from UW La Crosse with a BS degree in Business Administration.
Dick Leazer
Retired Managing Director of the Wisconsin Alumni Research Foundation, which handles the patenting and licensing of discoveries at UW Madison. Prior to WARF, Dick was president of Ohmeda, an international manufacturer of acute care medical devices and equipment, and President of Anaquest, an acute care pharmaceutical products company, both divisions of BOC. Dick is a past or active member of the board of several health care companies. Dick graduated from the University of Iowa Business School in 1963 and the Drexel Institute of Technology in 1966.

Janet Loewi
Janet Loewi has a BBA and MBA in Finance and International Business from the University of Wisconsin Madison. Her background is in Banking, and she has experience working as the Commercial Loan Officer and Credit Department Manager at US Bank and M&I (now BMO Harris Bank). She has assisted bio tech startups on the business side, and has recently spent time working with non-profits. She is currently Chair of the Board of The Nature Conservancy in Wisconsin, and is past Chair of the United Way of Dane County Board of Trustees and President of the Olbrich Botanical Society Board of Directors. Along with her husband, Jay, she has been investing in and working with startup companies, primarily in the Madison area, since 1999.
Thomas Rockwell "Rock" Mackie, PhD.
Co-founded TomoTherapy Inc. in 1997 and has served as Chairman of its Board of Directors since 1999. He was President of TomoTherapy Inc. from 1997-1999 and Treasurer from 1997-2000. Since 1987, Dr. Mackie has been a professor in the departments of Medical Physics and Human Oncology at the University of Wisconsin, where he established the TomoTherapy research program. He is the inventor on more than 15 patents and also co-founded Geometrics Corporation (which merged with ADAC Corp.). Dr. Mackie currently serves as President of the Medical Physics Foundation, and on the boards of Cellectar Inc., a drug development company, BioIonix Inc., a water treatment company, and the University of Wisconsin-Madison Calibration Laboratory. Dr. Mackie has a BSc in Physics from the University of Saskatchewan and a PhD in Physics from the University of Alberta in Edmonton.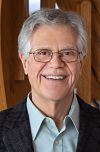 Nick Mischler
Active in angel investing, community service and charitable giving. Nick is a serial innovator and entrepreneur, and retired physician executive and clinician. He serves on the Boards of several start-up companies and non-profit organizations.

Andy Shrago
Andy Shrago was most recently SVP, Sales and Marketing for Prodesse, a company focused on molecular diagnostics for infectious disease. He was an initial investor and senior officer in this start-up in May, 2002. The company was sold to Gen-Probe (San Diego, CA) in October 2009 in a deal totaling $72 million. Andy stayed through March 2010 to complete the sales and marketing integration. Prior to Gen-Probe, he ran his own consulting business (Woodmont Associates 2000-2002) and worked for Datex-Ohmeda (now a GE company 1984-1999) in a variety of positions – financial, marketing and general management. He has an MBA from the University of Chicago and a BA from Cornell University.

Terry Sivesind
Terry Sivesind has been involved in early stage biotechnology companies in Wisconsin since the early 1980s. He has been a founder in several companies, including PanVera Corporation, Mirus Corporation, Renovar, and Metabiologics.

Brad Taylor
Brad Taylor is a former investment banker, retiring from Babcock & Brown in Hong Kong in 1998. A former Treasurer and Director of his familys company, the Rhinelander Coca-Cola Bottling Co., Brad worked in New York, Caracas, San Francisco and Hong Kong for Citibank, American Express Bank, Combustion Engineering/Asea Brown Boveri and Babcock & Brown in international banking and project finance. Since retirement, hes authored Wisconsin Where They Row (UW Press, 2005) and The Family Joke Book (Sunstone Press, 2000). A graduate from UW in business (1968) and from Indiana University with an MBA (1970), Brad is the founder and Secretary of Friends of UW Mens Crew, Inc., a 501( c)(3) generating program and endowment funds in support of this oldest UW varsity sport.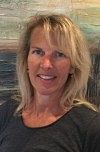 Tracy Yaktus
Tracy's career spans 30+ years in the financial industry. From life insurance and annuities to stocks and bonds and mutual funds to separately managed accounts to the most exciting and interesting; early-stage investments. Previous work experience with Lincoln National, Piper Jaffray, Madison Investment Advisors, Wisconsin Investment Partners and currently Lancaster Investments.